Profitable in Crypto – Level 1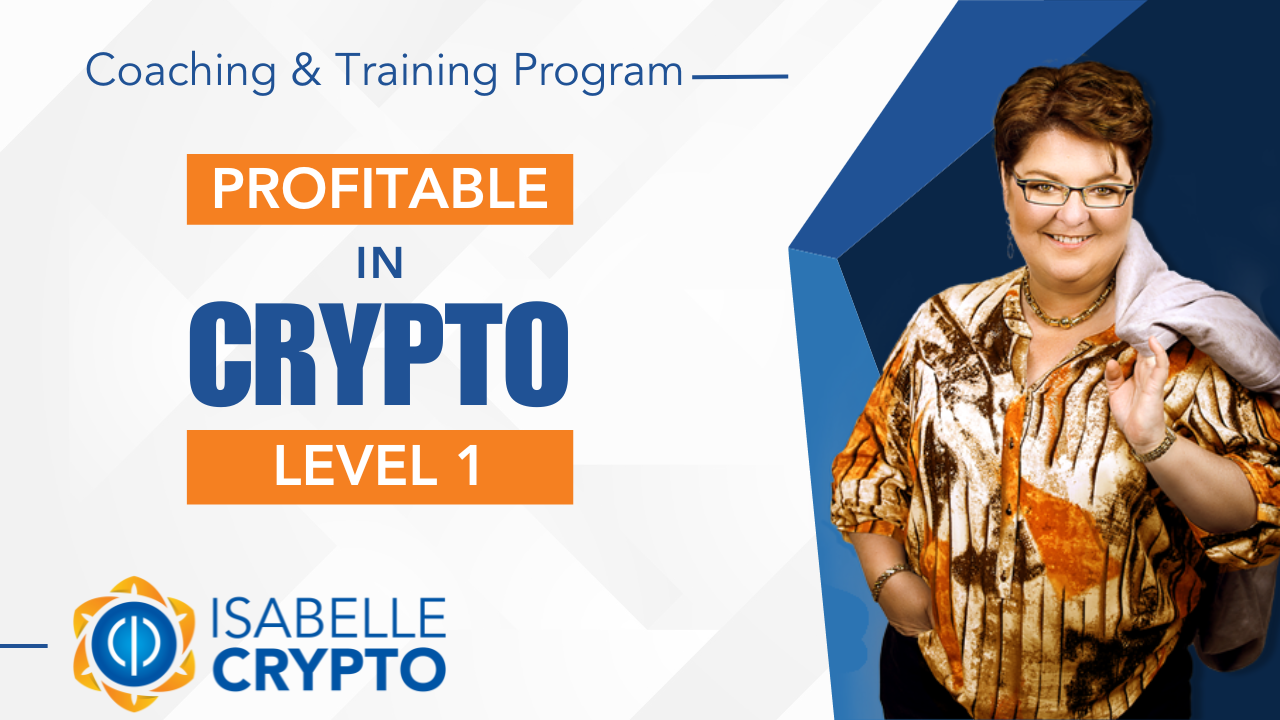 About Course
Become More Profitable in Crypto – Level 1
Technical Analysis for LT Trading and Investing
For 6 months, this unique Step-by-Step High-End Program, will help you get to real results faster. I mentor, train and coach you step by step, so you will
• Start investing/long term trading, backed with technical analysis.
• Get Confident with a structured Long-Term Profit- and Trading plan that works for you.
• Feel supported with an experienced Crypto Trader, Economist and Profitability Expert as your trainer, coach and mentor.
Learn and implement Step-By-Step how you can become a profitable crypto investor & Long-Term Trader, with an Invest/LT Trade Plan that is most suitable for your crypto budget, your personality, your skills and lifestyle.
EDUCATIONAL PROGRAM – NO FINANCIAL ADVICE – NO TECHNICAL SUPPORT
Show More
What Will You Learn?
What Type of Trader/Investor you are and can become

To adapt the trader's mindset that is necessary for success

How to Create Your Portfolio & Profit Plan

How to Create Your Invest-/Long-Term Trade Plan

How to set up Tradingview (for Charting)

Learn My Unique Investing & Long-Term Trading Strategy and Risk Management that will help you to be profitable and keep your capital safe at the same time. Step by Step, Level by Level, adapted to your skills and time dedication.

How to Implement

How to Follow up – Improve your skills and mindset – Adapt/Fine Tune your strategy – Adapt to market changes (Repeating Cycle to next level)
Course Content
Module : Goals & Profit Plan
Types of Crypto Traders

Goals and Expectations

Profit Plan ( coming soon… )
Module : Portfolio
Module : Tradingview
Module : Technical Analysis Level 01
Module : Trading Strategies Level 01
Module : Risk Management
Module : Trade Plan
Module : Mindset
Module : Daily Routines
Module : Asses & Improve